I plan to start the 12 volt conversion on my 54`soon.
Found the guide posted above very useful, but have a few questions.
Quote from the guide:
" Instrument dimmer switch (on the headlight switch). I have heard this is supposed to be changed, but I haven't done so. I believe it would entail changing the whole headlight switch assembly. I do often drive at night and have used the rheostat occasionally, but haven't had a problem. "
Here we are required by law to run headlights all the time, even in daylight.
Anyone have run the original switch on 12 volts over a longer period of time
Will the headlight switch handle 12 volts over time
The instrument voltage regulator from later Fords was a good idea.
Have a couple extra instruments for my 1961 Galaxie, and found this on them.
Not sure, but is this the instrument voltage regulator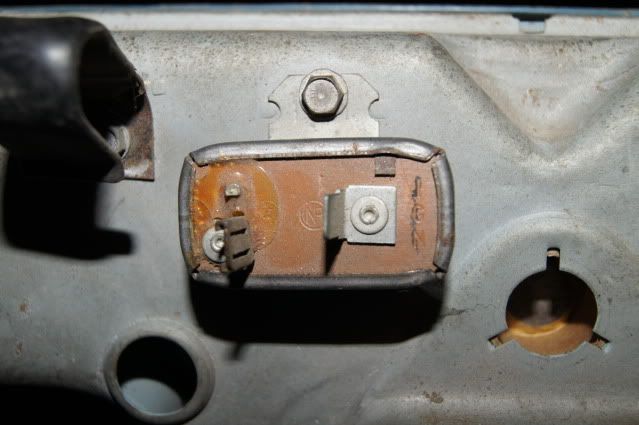 And could this be used in the conversion
Thankful for any help on this