olred54ragtop wrote:
I was looking at Danny's pics of his set up for the a/c and noticed he doesn't have a heater, so my question would be where would you put the stuff for the a/c if you still have the heater core? I do plan on putting a/c in my glasstop, when I start redoing it, but I still need the heater since I'm a poor yankee in Illannoy lol.
Look closer Jeff,I live in the Sunny South but it get's cold here during the winter also.
When my wife's grandmother purchased the Ranch Wagon it was a radio & heater delete,when Brenda & I started dating I often went with her on Saturdays to deliver flowers and we froze our butts off during the winter months.
When I was prepping the car I purchased a original '54 heater but decided against it when I found a heat & air unit,best of both worlds all in one unit,thus I sold the original unit and kept the original heat delete plate on the firewall and routed the air conditioning & heater hoses through that plate.
Here you can see the lower heater hoses & the upper air conditioner hoses.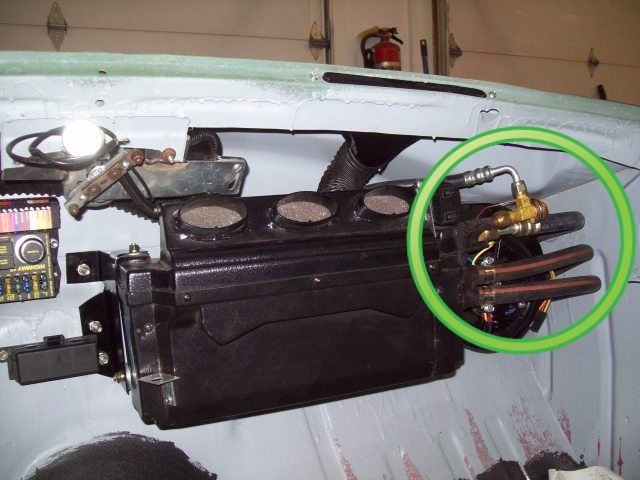 _________________
Danny
Site Administrator
I'm from a two tin cans and a string era trying to muddle my way through Cyberspace!
Photos of the Ranch Wagon,, 348 images and the Wagon is finally a driver!
http://public.fotki.com/hotrodprimer/hotrodprimer-1/